April 11, 2013
Meet blogger Marcella Lau of Fashion Distraction from Auckland, New Zealand whose been running her style blog since 2008. Originally from Hong Kong, Marcella also holds a double degree in Economics and Statistics so there's no doubt that she's got style and brains! We recently chatted with Marcella about her home in New Zealand, how her personal style has evolved, and tells us what she hopes her dream job will be. Read on for the interview!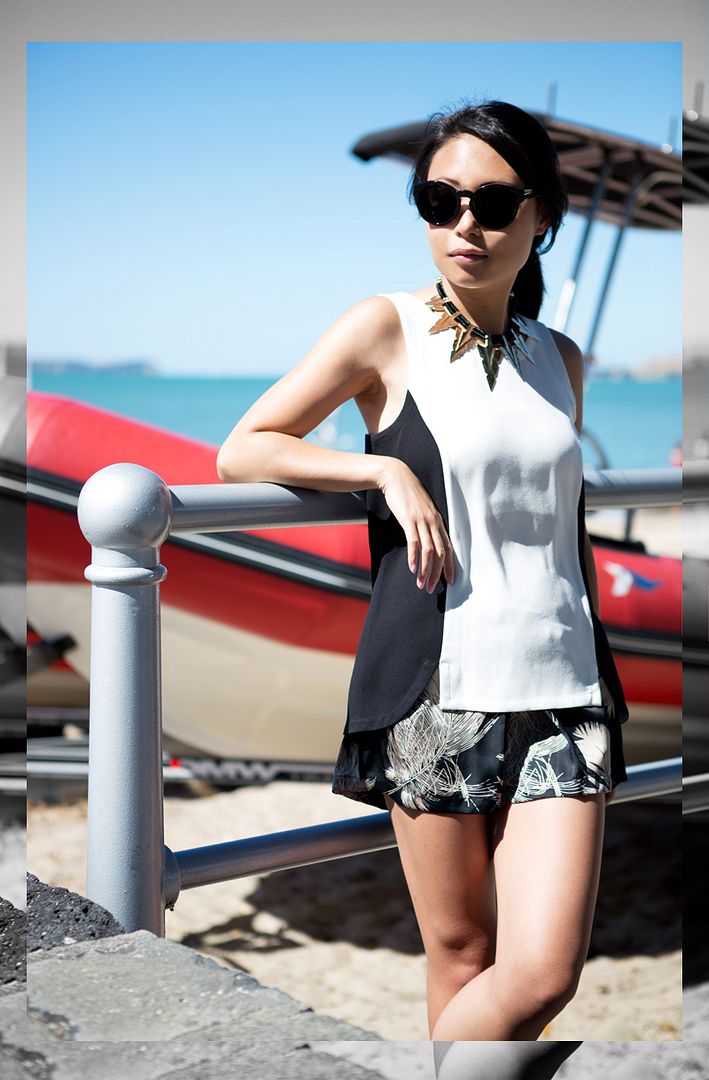 Marcella wearing our Plastic Island Feather Print Shorts
Koshka: You're originally from Hong Kong and raised in New Zealand, do you have any desire to be back in Hong Kong?
Marcella: Yes absolutely, things have changed so much since I left, so it's basically a completely foreign country to me!
K: What's the best thing about living in New Zealand?
M: The stability I guess, it's a relative quiet lifestyle even living in the main city. I would love a change.
K: How would you define your personal style? Anyone that influences you?
M: It's evolved a lot over the years, I've dabbled in a bit of everything trying to find my own sense of style. These days I gravitate towards minimalism with a sporty edge.
K: What's an item you've been obsessed with recently?
M: The Chanel Boy bag, aren't we all?
K: Describe your dream job.
M: Haven't narrowed it down completely, but it would revolve around travelling and being in a creative environment.
K: If you could eat one thing for the rest of your life, what would it be?
M: Avocado&tofu udon - addictive.